Picture it: you're having a perfectly fine workday, when 2 pm rolls around and you dial into a conference call that goes from slightly annoying to unbearable. It becomes the longest hour of your life and you can feel your stress levels slowly grow.
Has this happened to you? If not, it's possible you're a perpetrator of one of several conference call crimes. There are certain interpersonal and social quirks  that, when combined with multiple callers, becomes downright intolerable on phone calls. It seems that there are often psychological elements at play, causing people with good intentions to be loud talkers, over talkers or over commentators.
After a poll of friends and a self-inventory, below are the most commonly reported crimes committed on conference calls and what you can do to keep them in check. Be honest with yourself during your next call and check yourself before you wreck yourself:
- Mouth Breathing: This is a personal pet peeve of mine. There are certain people who seem to be simply unaware that they sound like Darth Vader on the phone. To find out if this is you, call your voicemail and speak normally. Or use recording software to record a call. Do you sound like you're using the phone like an oxygen mask? If so, use speakerphones or breathe away from the receiver.
- Loud Talking: Listen. You're not going to convey power or authority by way of raising your voice on calls. All you'll do is force your fellow callers to wear out their phone volume buttons. This is most difficult to deal with when you're on a call with both Loud Talkers and Low Talkers; it can make you feel like you're in a tunnel. Most Loud Talkers are hard of hearing and aren't aware that they're speaking so loudly. Try to be patient and provide feedback if peer feedback is solicited from you.
- Not Paying Attention: It's understandable that there may be things distracting you on calls, but don't let yourself develop a reputation over this. We all know people who constantly ask for co-workers to repeat statements due to their inattention. Commit yourself to being present on every call.
- Background noise: As working from home becomes more and more common, background noise is becoming a frequent occurrance. Babies, kids, dogs… they all seem to find their way onto calls. If it's not essential that you remain audible, consider mute. Also, consider letting the dog out or taking the call on a different floor from pets. Mute is also key for a busy airport terminal.
- Small Talk: I don't think eliminating this one will ever be possible. Small talk is part and parcel with civilization. I'm sure the first settlers had it with Native Americans and I'm betting it was just as forced then as it is now. Jokes about the weather, references to recent headlines and sports teams… they're tough to avoid. Instead, try to focus on the people on the calls- their roles, recent company news, pre-meeting notes or a brief agenda. And no one's offended if you announce that you're going to put the group on mute until everyone joins.
- Organizer's Tardiness: If you have a call utility that allows callers to dial in before the leader, be sure to dial in on time, or early. Callers can feel uncomfortable if they're forced to make small talk and haven't met or spoken before. And we all know how most people feel about small talk… And if your conference call system puts callers on hold before the Leader dials in, callers will likely be subjected to hold music, otherwise known as one of the worst forms of modern torture.
- Callers can't get a word in edgewise: It's pretty frustrating when you feel like you're not able to get a word in on a call. If you're leading a call, be sure to take frequent breaks and/or ask if callers have comments/questions.
- Side Conversations: Beware of individually directed commentaries that could be shared offline instead of on a conference call. This is inevitable from time to time, but if it becomes habitual it can be a major time waster. Try to limit side bars to after the call.
- Overtalking: We all know people who insist on getting their message across, regardless of who else is talking. In person, this can be frustrating. But on a phone call, it can be downright unproductive, as the rest of the callers feel as though they can't get their thoughts across.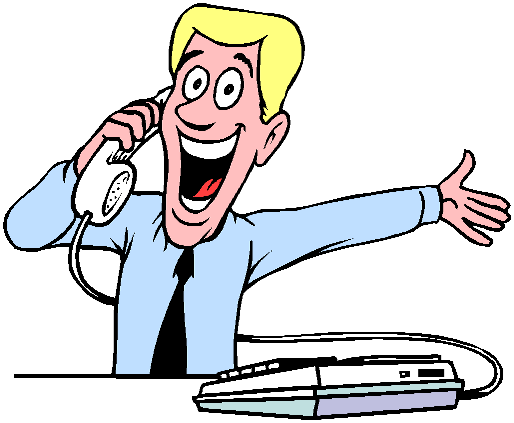 - Over-commenting: Try to hold off on unnecessary comments until you're able to follow up with the caller or leader after the call. Avoid starting side bar topics. People may form this habit as an attempt to display knowledge or their ability to ask the "right questions", but it can double the necessary length of a call.
…but phone calls aren't the only medium for stressful interaction. According to one friend. "I worked at a company with an office in Nashville that insisted on Skype meetings.  I will never, ever complain about a conference call so long as I never have to try to understand a project conversation that starts. And stops. Every. Few seconds. Thanks to a. Spotty internet. Connection."
Since they're inevitable, let's figure out how to manuever through conference calls better, enabling us to work smarter without all the background noise.