Check out this review of the 2012 Conference by... →
2011 Terry Professional Women's Panelist... →
UGA is ranked 4th in Smart Money's ranking of... →
The Lemonade Stand Millionaire: How to Teach Kids...
…and now for a post on parenting from a woman who knows. Tara Doker balances two kids, her own business and a full time job with apparent ease (although I know it can't be easy). Below, she shares some insight into how to turn a simple childhood pastime into a teaching moment about macro and personal finance. If you ran a business and did not have to pay for the product you sold, I...
"To succeed you have to believe in something with such a passion that it becomes..."
– Anita Roddick, founder of widely popular Body Shop stores
Atlanta Children's Shelter Celebrates Achievers
                                    Previous Professional Dress contributor Sandra Keating of the Atlanta Children's Shelter is at it again, with the Shelter's upcoming 10th Annual Achievers Celebration.  ATLANTA, September 4, 2012 – The Atlanta Children's Shelter (ACS) will host its 10th Annual Achievers Celebration on Thursday, September 27th, at 6:30 pm at the Renaissance...
Guest Post: Yvette Dupree on Increasing your...
Power, some people have it and others want it. Forbes recently released their list of The World's 100 Most Powerful Womenwhich highlightswomen such as First Lady Michelle Obama and IBM's Chief Executive Officer Virginia Rometty. "Power is the capacity or potential to influence" (Northouse). Power equals influence, which gives a person the ability to affect the attitudes, beliefs, and actions of...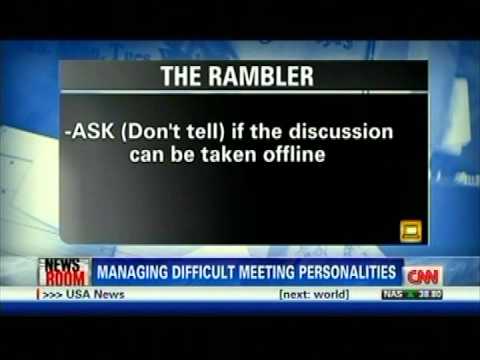 Dana Brownlee on How to Deal with Difficult...
On August 17, 2012, Dana Brownlee spoke to GLOW (Gwinnett Leadership Organization for Women) attendees about tactical approaches to dealing with the classic three worst meeting attendees. Dana founded Professionalism Matters, Inc. after several years in the corporate world and her specific suggestions are sure to be invaluable in making your meetings more productive and less frustrating. So what...
American Express OPEN Ranks Georgia the #1 State... →
"Across America, the number of women-owned businesses is multiplying at a faster rate than the number of businesses owned by men, according to new research… Turns out, when it comes to areas of the country with the fastest-growing number of women-owned firms, rural states dominate."
Bennett Thrasher Joins Terry's Professional... →
Bennett Thrasher committed today to supporting Professional Women by way of the 2012 Terry Professional Women's Conference. Bennett Thrasher is one of the largest Atlanta-based full-service certified public accounting and consulting firms. They believe "good ideas can come from anywhere and many capable minds are usually better than one. While some perceive accounting to be a solemn...
Why You Should Learn to Tell Your Daughter She's...
Recently, Forbes posted an article about the "7 Ways You're Hurting Your Daughter's Future". I highly encourage anyone with a daughter to read and discuss with a spouse for an explanation on exactly what damage you do by criticizing your own body or insisting that only her father takes out the trash. In my friend groups, discussions on nature vs. nurture continue, with many...
The owner of iFixit and Dozuki states "I Won't... →
The Five Most Annoying Email Signature Traits
Everyone makes judgments. This happens constantly and subconsciously throughout the day. Sometimes (okay… usually) we use ridiculous indicators to make assumptions about another person. With that in mind, it's up to each of us to be aware of those indicators and to be mindful of ways that assumptions are made about us. In business, one of the ways people make snap judgments is by way...
Turning A Job You Hate Into A Job You Love
                          If you're anything like me, you know at least one person who claims to hate their job. Some are certainly justified, but remaining in that mindset is hazardous to anyone's health. Note that I didn't say "remaining in that job". The reality is that switching jobs, though ideal, is not always possible nor is it always the solution. Some people...
"Successful people understand that you don't need to make things complicated."
– Anne McKevitt, entrepreneur, TV personality, author and philanthropist
The Onion Satirizes Strides Made by "Pretty Women" →
10 Things Your Interviewer Won't Tell You
     Having sat on both sides of the interview table, I can say that some things are far more obvious to the interviewer than the interviewee (especially the inexperienced interviewee). But U.S. News and World Report has opened the door to the mind of the interviewer to help highlight what impresses them and what annoys them. As an interviewer, I can attest to several of these, especially the...
For a Multitude of Networking Opportunities, Click... →
"A woman with a voice is by definition a strong woman. But the search to find..."
– Melinda Gates, philanthropist, co-founder and co-chair of the Bill & Melinda Gates Foundation
Habits of Successful Female Senior Executives...
There are so many articles involving advice from Senior Level Executives - successful women who have found their way in the working world. But a recent article by Jane Goldner for Womenetics contained advice with a clear common thread: these simple bits of wisdom aren't easily mastered. It may just be that keeping our eyes on the prize helps up get there. Seeing it in print leads to...
"How many cares one loses when one decides not to be something but to be someone."
– Coco Chanel, founder of Chanel
This is (Not) Awkward: Non-Awkward Ways To Start...
      We've all been there. You get up the nerve/courage/energy to go to a networking event. Maybe it's an alum event, maybe one full of people in your industry. Maybe you need to develop your business, maybe you just need more contacts. Regardless of your motives, stakes high or low, you want to make the best of the time. For some it comes easily. But for most, a few pointers would...
"I've learned that people will forget what you said, people will forget what you..."
– Maya Angelou, author and poet
Atlanta Children's Shelter Exec Dir Sandy Keating...
Sandra Keating spent 15 years lobbying, acting as an advocate and doing policy work at the government level. And during this time, she encountered many motivated people who happened to lack resources- a common profile of people working in the nonprofit sector. What she saw and the skills she acquired propelled her own move to the nonprofit world. After hearing Sandy talk about her career path at...
Guest Post: Cayce Utley on Why We Shouldn't Wait...
Last week, the July/August issue of The Atlantic arrived in my mailbox.  My husband brought in the mail that day, completely innocent of the havoc it would wreak in my life for several days to come.  You see, the cover article by Princeton professor Anne-Marie Slaughter read, "Why Women Still Can't Have it All."  For a young feminist like me, "them's fightin' words." I suspected, however, that...
Domestic Violence 101
Have you ever suspected a co-worker of being the victim of domestic violence? This is a very sensitive situation, rife with potential mis-steps on the part of well-meaning friends, family and co-workers. In April of this year, Laura Barton of the Partnership Against Domestic Violence spoke at the Junior League of Atlanta, to review the very high levels signs, characteristics and causes of...
Guest Post: Jaclyn Overall on International Office...
"Culture Shock" is defined as the personal disorientation a person may feel when experiencing an unfamiliar way of life due to immigration, a visit to a new country, or to a move between social environments. Welcome to my world as the new intern in Georgia Tech's International Education office. Before you stop reading allow me to inform you that despite my particular professional dress today (a...
5 Toxic Beliefs That Ruin Careers
                                       Recently,Geoffrey James wrote an always-relevant article about some of the mental choices we make that limit our success. His ultimate point is that you often choose your own reality. The longer you spend… well, alive, the more alive this principle becomes. James even references Proverbs to highlight this point. "As a man believes so is...
What The Most Successful People Do Before...
                           Thanks to a recent article by Laura Vanderkam (based on her book), we now have a pretty useful list of ways to be more productive and proactive before we've even had our morning coffee (ok, maybe during our morning coffee). In the morning, willpower is fresh and interruptions are minimized (children aside). Everyone's morning looks different, but here are...
Sex Trafficking: Today's Most Important Taboo and...
Deborah Richardson is a 12 year advocate for ending child sex trafficking. She's testified during the U.S. House Judiciary Committee hearing on Domestic Child Sex Trafficking and has received Auburn Seminary's "Lives of Commitment" Award and in 2012. Below is an article written by Richardson about her work, the latest statistics on sex trafficking and why this discussion is crucial to ending...
Guest Post: Ashleigh Hill on Adoration Language...
We could spend a long time debating and discussing sexism in the workplace but it might be best to break it down, one section at a time, starting with the most visible – microaggressions. From wikipedia, "Microagression usually involves demeaning implications and other subtle insults against minorities, and may be perpetrated against those due to gender, sexual orientation,...
Communicating Assertively
I think we all underestimate the usefulness of online corporate training. Surprisingly, though, I recently learned a lot about how to communicate assertively through an online course… The initial focus of the course was to distinguish between communication styles - passive, passive aggressive, aggressive and assertive. Most of us would probably like to communicate assertively, but a lot of...
Mary Meeker Summarizes the State of the Web →
No one in the entire world is as good at summarizing the state of the technology business through slideshow presentations as Kleiner Perkins partner Mary Meeker. She's about to do it again at the All Things D conference. From businessinsider.com.
"Success is often achieved by those who don't know that failure is inevitable."
– –CoCo Chanel, founder of Chanel, Inc.
2012 Terry PWC Keynote Speaker Gina Coleman... →
Gina Coleman Drosos (BBA 1985), President, Global Personal Beauty for Procter & Gamble at Terry Third Thursday, September 16, 2010
Can You Spare Some Change?
"The only constant is change." Mind numbingly overused cliche? Sure. But is it overused for a reason? And why is the resistance to it so common? Let's start by taking a look at the reasons we resist change. It seems in our nature is to fear that which is new and unproven. Most people would jump at change if it meant a higher salary, nicer car, trendier clothes. But most change...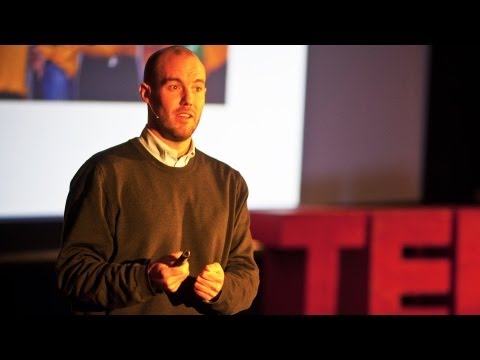 "There is no royal flower-strewn path to success. And if there is, I have not..."
– Madam C.J. Walker, first woman millionaire entrepreneur
5 Things Great Bosses Do
       Michael Scott (Steve Carell), formerly of the long-running sit-com The Office has come to be known as the world's worst boss. Some people have stories that liken their manager to the bumbling character. But often, his biggest flaws are tough to name- they're just essentially part of who he is. Bad bosses are easy to spot, but what's more difficult is isolating the...
Workplace Philanthropy – How You Can Make a...
"I am fully engaged with a cause and spend my lunches/breaks/weekends advocating and serving to further what I believe in." "I serve in my community from time-to-time with my friends/family." "Who has time for community service??" Chances are you can identify with one of these statements. Regardless of whether you spend as much time as you'd like on issues that matter to you, there are causes that...
"Don't be afraid to take time to learn. It's good to work for other people. I..."
– Vera Wang
Thoughts on Professionalism From a Traveling...
     Below is a guest post, written by Trista McGlamery. Trista has a Bachelor's degree in Magazine Journalism from the SI Newhouse School of Public Communication at Syracuse University. She has nearly a decade of experience as a writer and editor, and has worked at daily newspapers, online publications, corporations and nonprofits. She is currently a freelance writer/editor as well as a...
Terry Professional Women's Conference 2012...
                Do you or your company want to get in on the opportunity to support Professional Women? Join the ranks of some of Atlanta's biggest companies in sponsoring the 2012 Conference! 2011's sponsors included Deloitte., Jabian Consulting, Ernst and Young, Dixon Hughes Goodman, Marsh, Georgia Power and many others. Sponsorship opportunities are available by contacting...
Stand by Your Brand: How to Develop a Personal...
                           If you've paid attention to the blogosphere, modern marketing or if you've been to a professional conference in the past five years, you've probably heard about Personal Branding. But you may not know why it's important or how to get started. Luckily, the folks at highervisibility.com have spelled it out nicely. There are a couple of different...
Terry Professional Women's Conference 2012 Keynote...
Gina Coleman Drosos, BBA 1985 President, Global Personal Beauty, Procter & Gamble                                               Gina Coleman Drosos is the group president for Procter & Gamble's global female beauty division, which includes skin care, cosmetics, deodorants, body care and cleansing, female hair removal, and hair care and hair color. Her career with P&G dates back to...